You have invested your money into a property in Greenville, NC and you would like to make it a rental. Let your financial asset grow without the hassle of managing the property on your own.
Below are a few questions that may help you get a better understanding of some of the challenges you will face as a rental property manager.
Do you understand the process of setting up a legal rental in the state of North Carolina?
Do you have a comprehensive attorney-reviewed lease that has been written to protect you from violations of North Carolina's strict Landlord & Tenant Act?
Are you aware, and do you understand how the Fair Housing Laws apply to the marketing of rental property?
Are you ready to deal with maintenance issue calls at all hours of the day or night?
How do calculate competitive rent that will net you top dollar?
Are you ready for rental management and able to respond dozens of inquiries a day about the property?
Are you available to show the property to potential tenants on demand?
How will you screen potential tenants? (e.g.: credit checks, background checks, and employment verification)
Do you have a plan in place in case a tenant does not pay their rent?
Do you have the capability to file IRS 1099's at the end of the year?
If any of these questions make you hesitant or nervous, you should enlist the team at Tyre Property Management to assist in handling all of these issues, and more! We handle any and all of the troubles that may come from dealing with renters, and resolve any maintenance issues, etc. which ultimately saves you time and money.
Step 1
Complimentary Initial Consultation
It's our job to know the legalities of leasing, so we have the answers to all of the tough questions in rental management today. Are you looking to learn some of the finer points of property management? Schedule a free initial consultation with us; we're happy to help!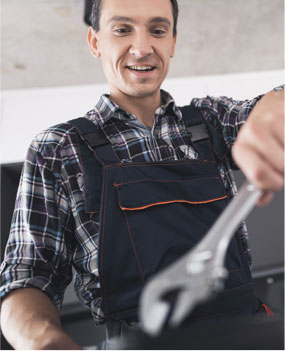 Step 2
Market Preparation
A summary of improvements and repairs that you should do in order to get your property leased quickly and at the best price possible is part of our consultation.
Step 3
Advertising and Marketing
Having years of experience in advertising homes, our team has one of the biggest web presences in the Greenville area. With Tyre Property Management your home will be listed on our popular website, the traditional MLS, other real estate sites, and anywhere potential renters are looking online. All inquiries about your property will be quickly answered in our office by our experienced staff, and Tyre Property Management will manage all showings and accept/screen all applications until the right tenant is found.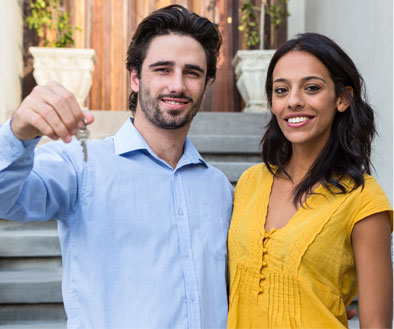 Step 4
Applications & Tenant Screening
After filling out our rental application, all potential renters will go through an extensive credit, background and employment check, and we will also verify references from previous landlords. Our team at Tyre Property Management will do everything possible to guarantee that the tenants chosen for your property can be trusted.
Step 5
Lease Execution
Our lease has been drafted and reviewed by lawyers with experience in North Carolina's Landlord/Tenant Law. The lease undergoes periodic reviews to keep it up to date with any legal changes. At lease signing, we will make every effort to ensure both the tenant and landlord is crystal clear on the expectations and terms of the lease agreement.
Step 6
Walk-Through and Move In
Prior to the move in date, one of our agents will conduct a thorough walk-through and we'll have the tenant make note of the existing condition of the home. These measures will help us ensure your property is in the same condition when the tenant moves out, with the exception of normal wear and tear.
Step 7
Maintenance and Rent Collection
We manage all rent collection, and if necessary we will handle evictions. Our team will also coordinate with you on any maintenance or repairs that are required.
Step 8
Monthly Reporting to Property Owner
Tyre Property Management uses software that allows us to provide our property owners with any and all reports they need in regards to rent collection or maintenance fees, etc. for your review and records. Rental income will be electronically deposited in your bank account on the 10th or 11th of every month.